Several months ago, Peggy Payne asked me to participate in the blog tour, On Intuitive Understanding, which features authors whose lives are touched by intuition. In responding to her inquiry, I'm also including other authors who have participated in this tour.
I met Peggy Payne years ago when she edited my first book, Gift of the Dreamtime: Awakening to the Divinity of Trauma. The woman's fierce and fearless in her pursuit of penning the spiritual side of life and how it overlaps sexuality. If you haven't read Revelation, it's a powerful story of a young pastor's response to hearing the voice of God–literally. Likewise, her latest novel, Cobalt Blue, dives headlong into a young woman's sultry spiral into a kundalini awakening.  Fearless, I said.
As part of this tour, Peggy asked me to respond to the questions all of the authors are pondering. Here are my answers:
1) What Am I Working On?
I'm currently working on a supersecret book that embraces the runes in a new way, which is to say I've been stuck on writing its proposal for some time. I adore the runes, particularly the Elder Futhark, and have been courting them for over two decades. Groundbreaking, and probably crazy, this book's been a great experience to write.
Even more challenging has been the completion of my first novel. As most of you know, I've published erotic fiction under another name, though I'd not written a full novel until now. The Last Snow Moon is new adult magickal realism, and tells the story of Ariana Lunaea and James McCall, both powerful intuitives charged with readying the planet for the Sixth World, then stumbling all the way to the finish.
I also have a blog-to-book series installment in the queue, am largely finished with a manuscript on the shamanic approach to chronic illness, continue to write The Weekly Rune, and stay engaged in runic and shamanic art.
2) How does my work differ from others of its genre?
My nonfiction ventures into the cracks and crevices of spirituality, specifically modern shamanism, that few others have dared. Gift of the Dreamtime is my story of greeting the spirit world from the inside of spiritual crisis and ecstatic trance. At the time of its publication, no other book shared that information. I'm incredibly proud of it, and readers still contact me about its impact on their lives. Its accompanying Reader's Companion sheds light on the events in my life as the journey unfolded, and shares notes on the books' first edition, which came out in 2004.
Real Wyrd broke similar ground, sharing insight into Middle World experiences, or true paranormal as some would call it.  This book was
challenging to write, in that few modern shamans talk about experiences that frighten or upend them. There's much talk about the emergence from the spiritual crisis that led to calling, though not as much about what that crisis looks like in everyday life. Apart from that, the Middle World, itself, is frequently unexplored, and this book confronts it compassionately.
Teen Spirit Guide to Modern Shamanism is my effort in expressing the nuts and bolts of modern shamanism to a younger audience, but also what life in that role is like. Most books that teach techniques about journeying, don't delve into how the act of ecstatic travel changes life, much less share coping skills on managing that change. Teen Shamanism does just that, and creates a foundation for the young and young-at-heart to embrace the path healthily and wholly.
The anthologies I'm published in share similar characteristics. They confront some aspect of spirituality that's uncommon or unspoken:
3) How does my writing process work?
Practically speaking, I start every project writing like I'm dying, then work from a chunky first draft to a fit manuscript. People often ask me if I'm a pantser or plotter. Both. I have a general guideline for where things need to go, though I let the book unfold as it wants. From the way of the woo, I call in every project's spirit, and that of its components and characters. Their stories play a great role in my fictional plots, as well as in the structure of nonfiction.
4) Why Do I Write What I Do?
I don't know. I guess we ultimately write what we know, and I know my life is and has always been weird. I've also sustained a personal quest to help people find the odd curvature of their lives and frame themselves gloriously with it.
I remember in school, every teacher I always had said that if I have question, someone else in the class has the same question. Ask it, not just for the benefit of self, but for others who are afraid to speak. That was never enough motivation for me to actually speak in class, though the same truth applies to my writing. I'm not the only one, whatever it is, and there's no reason for anyone else to feel alone in their wild symmetry, either.
I'd like to share the bios of other authors on the On Intuitive Understanding blog tour:
Dielle Ciesco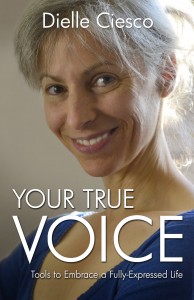 , author of The Unknown Mother: A Magical Walk with the Goddess of Sound, and Your True Voice: A Transformational Journey through the 10 Gates of Sound, specializes in the transformational power of the voice to heal and connect us with our own Divinity. She is passionate about every Voice, be it the one we use everyday to communicate, the ones we hear inside our heads, the silent voice of wisdom, voices raised in song, or the ones that call us to awaken. The creator of Vocal Toning Meditation, Transformational Voicework, and Toning for Peace, she is a featured improvisational vocalist on the TLC series with Visionary Music, creators of DNA Activation music, as well as on the Bliss of Being with Richard Shulman and the Pure Heart Ensemble. She teaches workshops, writes, sings, makes art, and works one-on-one with clients from her home in Western France.
Jan Krause Greene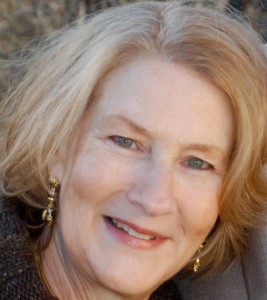 is the author of I Call Myself Earth Girl, a novel which explores how a woman gradually opens herself to mystic wisdom when she discovers she is pregnant and is convinced that she conceived the baby in a dream. She is currently working on the sequel, as well as two other books. She also helps individuals embrace their authentic voices through Finding YOUR Voice Writing Workshops.
Krause Greene grew up in the Washington, DC area. She came north to attend Boston College and has lived near Boston ever since. While raising five sons, she wrote Homefront, a popular newspaper column chronicling her life as mother, teacher and writer. Self-described seeker and visionary, her poetry and fiction examine life's big questions from the perspective of characters both young and old.
An avid story-teller, Krause Greene appears at open mic venues and has been the featured story-teller at a number of venues in the greater Boston area. Last March, she was invited by the Berkshire Festival of Women Writers to read from her novel at The Mount, the beloved home of Edith Wharton.
As a member of a four-generational household spanning ages 2 to 98, Jan Krause Greene spends time caring for her mother, playing with her grandchildren, gardening and communing with nature. She also loves to sing and dance, although she notes that she is not very good at either.